Junkyard Dan - Someday b/w Leverage Cassette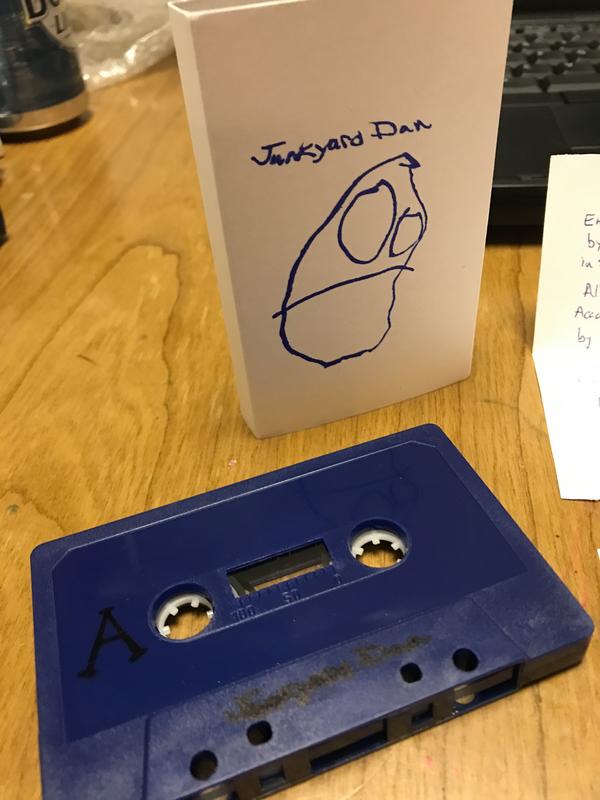 Junkyard Dan - Someday b/w Leverage Cassette
Limited-edition cassette single features hand-stamped cover and navy-blue cassette with digital download card.
Someday b/w Leverage
Released September 1, 2017

Engineered, mixed, and mastered by Frank Maxwell at Max Trax in Sioux Falls, SD, February 5th - 7th, 2016.

All songs written by Danny Maxwell. Accompanying lyrics on "Leverage" by Craig Fort.

Danny Maxwell: Guitars, Bass, Vocals
Frankie Maxwell Jr: Drums

Artwork:
Eily Maxwell

Layout:
Ben Allen

Max Trax Records (MTR-1)
All rights reserved. Copyright 2017.